Lewisville, Texas—January 12, 2018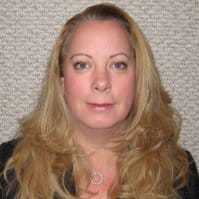 Leisa SimsToday Cima Solutions Group is proud to announce Leisa Sims as the newest member of the Cima team. Her background in large and complex solutions will enable Leisa to be focused on SLED and Large Enterprise Accounts across Texas, Arkansas, Louisiana and Oklahoma (TOLA). Leisa brings a wealth of technology and industry experience to Cima's clients and prospects. As the Senior Client Director for Large Enterprise, she will be responsible for building out new relationships for Cima across TOLA. Cima's clients will immediately benefit from her industry insight along with her repeatedly demonstrated passion for execution.
Leisa had this to say regarding her new role at Cima Solutions Group:
I am very excited to be a part of the Cima team. Having worked with this organization in the past, I know the depth of expertise and client focus Cima offers. I am looking forward to providing my customers with forward thinking solutions around Cloud, Managed Services and solving ...Read More
Todd Brown, VP of Sales and Marketing at Cima Solutions Group had this to say:
The Cima team was very familiar with Leisa from collaborative efforts with her in the SLED segment while she was with IBM. She is a extremely well respected by us, her former peers, and her clients! We are delighted she is now part of the Cima Family."
Leisa comes to Cima Solutions Group with a background in Infrastructure Solutions from her time spent with IBM and Microsoft. She has worked primarily with large Enterprise Clients across the US and Globally. Leisa is married with 2 children, 2 grandchildren and 2 fur babies. She enjoys travel, music festivals, and cooking spicy foods.
---
About Cima Solutions Group, LLC.
Cima Solutions Group is an IT managed services provider delivering reliable and efficient IT solutions that create financial value for our clients. Our approach is designed to turn complex and dynamic IT environments into easily managed infrastructure that delivers financial value and enables long-term business growth. We are a nationally recognized minority-owned enterprise with deep consultative skills focused on delivering Managed Services, Hybrid Cloud Technology and Solutions, and Business Continuity Solutions.
For more information, visit www.cimasg.com or follow us on Twitter at @Cimasg.