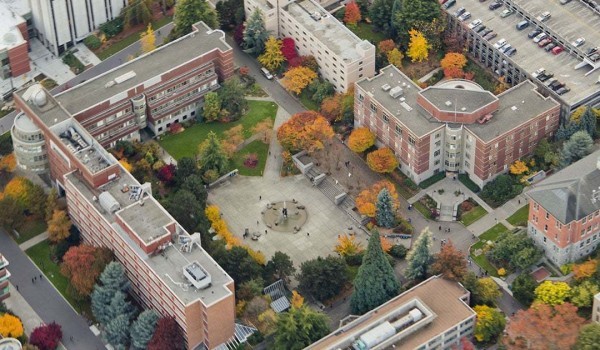 I recently had the opportunity to spend a half day with the Splunk team in our Dallas based office who works with Higher Education Colleges, Universities and Community Colleges. It was really an eye opening discussion to say the least. First off, it might be my age - let's just say "over 40" for sake of discussion here - but you have to erase everything you remember about your days in college, right? For many like me, that is actually quite easy, but for different reasons than you're probably thinking.
The reason I say forget, is that the use of technology back then versus now is completely different. For example, back then I registered for classes via a landline phone, used a word processor for papers, got my grades via mail (that's snail mail) and used a simple photo id card to get into various facilities. If I recall correctly, I believe my photo ID card even had my social security number printed as my school identification! Fast forward to today where everything from class registration, rearning, grades, and homework is all done online. My old school student ID card is now an RFID enabled pass to the the campus facilities, services and even used for bookstore purchases and buying lunch. So why is this important? In one word, DATA!
With data related to just about everything a student is doing, and where they are doing it, we can now use tools to collect this data, and turn it into INFORMATION. The real key to this is correlation. Splunk is a tool that does just this. Splunk collects data from about every digital source imaginable and extracts valuable data points to form correlations. This = information!
As the first in a three part series, I would like to focus on how you can use this data to create information on Student Success. Think of the sources first as we discussed above; Learning Management System, Registration, Grading, Class attendance, Facilities, Services such as tutoring, fitness, food, study halls, etc, and many others. Tons and tons of data. But what if I told you there are trends that can be found in the data when we look for correlations. Now we have information. But we have more than just information when you add a trend. We now have Predictive Information or Analytics.
So why is this important? It's important because we can now early identify students that are showing a high propensity of low grade performance. This can take place before it actually happens! Identifying this before it happens, can and often does lead to improvement. UNLV deployed this solution and has shown that for every three students they early identify on a path to a C or lower, the preventative measures taken based on the analytics, 1 of the 3 will be returned to a A or B student based on the corrective actions taken. Not only is this great for the students, but imagine if you could improve your retention rates by this factor. Very cool!
Next in the series, we will focus on using information to aid in Campus Safety.
For more info on how UNLV is using Splunk, download the case study.