We are all living in a new age. The idea of everyone lining up on the freeways to head from suburbia into the city for work is left in the fifties to be replaced by video conferencing from the living room and shushing our 'coworkers' when they burst into the room. This new normal has been an adjustment, but what are we doing now with the challenges and opportunities that it provides? 
People will always adapt, and it is important that our organizations are adapting to not only fit the new lifestyle but also maintain the same standards of safety and standards as before. With all of these changes comes a surge of hackers that are taking advantage of the new holes in procedures and gaps in communication. 
Different kinds of attacks:
There are a few specialized kinds of attacks that are becoming more prevalent in 2020. The first is business-focused mobile phishing attacks. Mobile security is just as important as the computers that organizations have in their physical offices. As phones become more powerful, people are increasingly taking their work on the go with them. It becomes easier and easier to store what may be sensitive information, even temporarily on our mobile devices. Having a strong education policy as well as technology in place is essential to protect your employees and company data.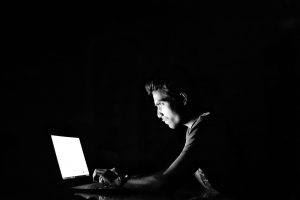 Another huge issue is Business Email Compromise (BEC). This is when a scammer poses as a person of authority to request fund transfers or large purchases that would otherwise be unauthorized. People in finance departments, newer employees, and those without proper awareness training fall victim to these kinds of attacks all the time. According to the FBI, in 2018, this generated about $1.2 billion dollars of revenue for scammers. 
One of the most well recognized types of cyberattacks is ransomware. This is your traditional malware link embedded in a seemingly benign email or correspondence that then locks down your company's data until a sum of money is paid. This is when it becomes essential to have a disaster recovery plan in place. You may think this can never happen to your organization, but Cybersecurity Ventures predicts that it will cost industries $6 trillion dollars by 2021. With many more industries shoring up, they are shifting some to specific people within organizations that are of higher value and sometimes leave those previously mentioned devices unprotected.
So, just to recap three major cyberattack methods are:
Business-focused mobile phishing attacks

BEC or Business Email Compromise

Ransomware or malware
What this boils down to
You need to get protected, like yesterday. Your organization needs this, no matter what this year has brought onto your plate. It is no longer a matter of wait and see as your cohorts get taken down next to you. Training your users and putting protections in place is just the first step of many things you can do. Ensuring that you have a disaster recovery plan in place as well as a regular backup of all files means that you won't be caught down for months like some have. Baltimore City Government in May of 2019 was caught with a bill of $18 million dollars mostly due to the month of downtown their attack caused.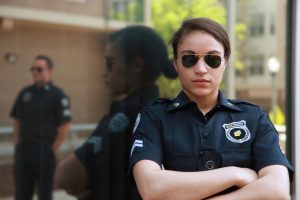 If you already have a provider for your end user training, are they making sure your bases are covered? Are they ensuring that your backups are running properly all the time, not just some of the time? Are they learning right alongside the hackers new ways to combat new attacks? Wondering these things and asking those questions are vital to ensuring that your organization is safe. It is not offensive to make sure since you are the captain of the ship when it sails as well as when it sinks.
So how can we help?
Cima Solutions Group specializes in helping out our government, education, and healthcare clients with these kinds of decisions. With our expertise in disaster recovery practices as well as our premier partnership with best practice educators like KnowBe4, we take the lead in helping our clients take the appropriate steps. With our partnership with the DIR, you are rest assured that you are getting the best price possible. 
KnowBe4 is partner that we are proud to put our name with. They are tackling the tough issues of social engineering with their New-school security awareness training. Not only is their product intuitive and user friendly, it is also one of the fastest to deploy. Time is money, so that is one of the major perks of working with us. We strive to be one of the fastest quoting resellers in the business, so with KnowBe4's quick deployment; your users are on the top of their game in no time at all. 
Especially when it comes to KnowBe4, we want to prove that your partnership with us is the right choice. Our upfront pricing means you are getting the lowest price around for the same excellent quality product. Plus, because our team is specialized, you know that we have what it takes to ensure your organization in particular is protected. Whether you are looking for the first time or looking to renew, let us show you what we can do for your organization.
Do not let a cyberattack be the last thing 2020 does to ruin your life. Call us at 972.499.8260 or email us at info@cimasg.com for more information and to put together a plan for your organization today.