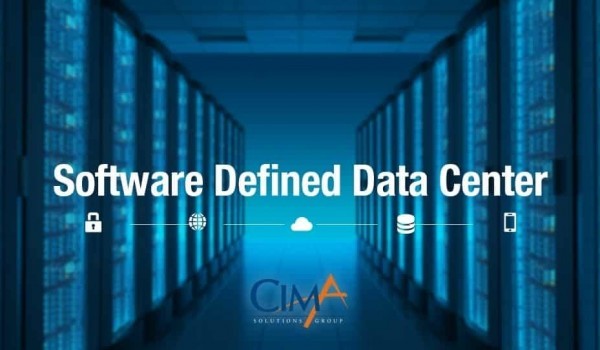 Today's IT leaders are under pressure to deliver speed, flexibility and business value like never before. It's no wonder that so many of them are turning to new technologies, such as hybrid cloud deployments, to help them meet the new challenges they face. However, in order to truly take advantage of hybrid cloud, there's another new technology that IT teams need to take advantage of, and it's one they might not be so familiar with. In this post, we'll be discussing the software defined data center (SDDC): what it is, what it's not, and how it can help your IT team create value for the business.
What is the software-defined data center?
To put it quite simply, the software defined data center is the logical conclusion to the "as a service" business model. While vendors have been virtualizing certain elements of the IT experience for years now, the software defined data center is a complete, end-to-end virtualized data center. Think of it as "IT as a service", and you'll have a pretty good idea of what the software defined data center entails.
In order to truly fit the bill as a software defined data center, a particular offering would need to provide virtualized services that include everything an IT organization might need to function effectively. This would cover everything from software defined networking to software defined storage, and software defined compute to software defined security.
All these services are delivered as part of a single unified platform, which is easy to deploy, easy to scale, and easy to manage. Working with a trusted vendor of software defined data center solutions, an IT organization can quickly get a data center infrastructure that has been configured, tested and validated, removing the need for the team to piece together a data center infrastructure using their own time and resources. On top of this, the software defined data center can be deployed on a variety of hardware offerings, virtually eliminating the possibility that you would have to make an expensive infrastructure investment just to be able to use it.
What is a software defined data center not?
First of all, the software defined data center is not just another example of marketing hype and buzzwords that don't really mean anything. While these kinds of things are rampant in the IT industry, the software defined data center is the real deal, with the potential to deliver real advantages for both IT and the business.
Beyond this, not just any virtualized service can be considered a software defined data center. Individual as-a-service offerings certainly have their time and place, but the thing that makes the SDDC unique is the fact that it's a single unified and integrated offering. If the offering your considering doesn't cover all your bases in a single integrated package, then it simply isn't a software defined data center.
What does the software defined data center mean for you?
Going back to our discussion of the new challenges placed on IT, the software defined data center provides a simple and effective way to meet those challenges. In an era when IT professionals are always being asked to do more with less, software defined data centers help make this a possibility.
As we alluded to earlier, the SDDC can also enable IT teams to make the most of hybrid cloud environments. While you capitalize on the different advantages of private and public clouds, an SDDC can help you make sure your IT infrastructure stays unified in spite of this.
Read the next post in our software defined data center series to learn more, or contact Cima today to learn more about our offerings.
James Cunningham serves as the Chief Technology Officer at Cima Solutions Group. His experience in Healthcare operations and infrastructure support has enabled him to effectively move workloads into various cloud computing models. With 19 years in the IT field he carries several industry standard certifications, specializing in x86 and virtualization. Prior to Cima, James spent 15 years in Healthcare IT. He was Manager of Infrastructure at Parkland Hospital in Dallas. He has also spent over 10 years at The MetroHealth System in Cleveland, in Systems Engineering and EMR System Support.