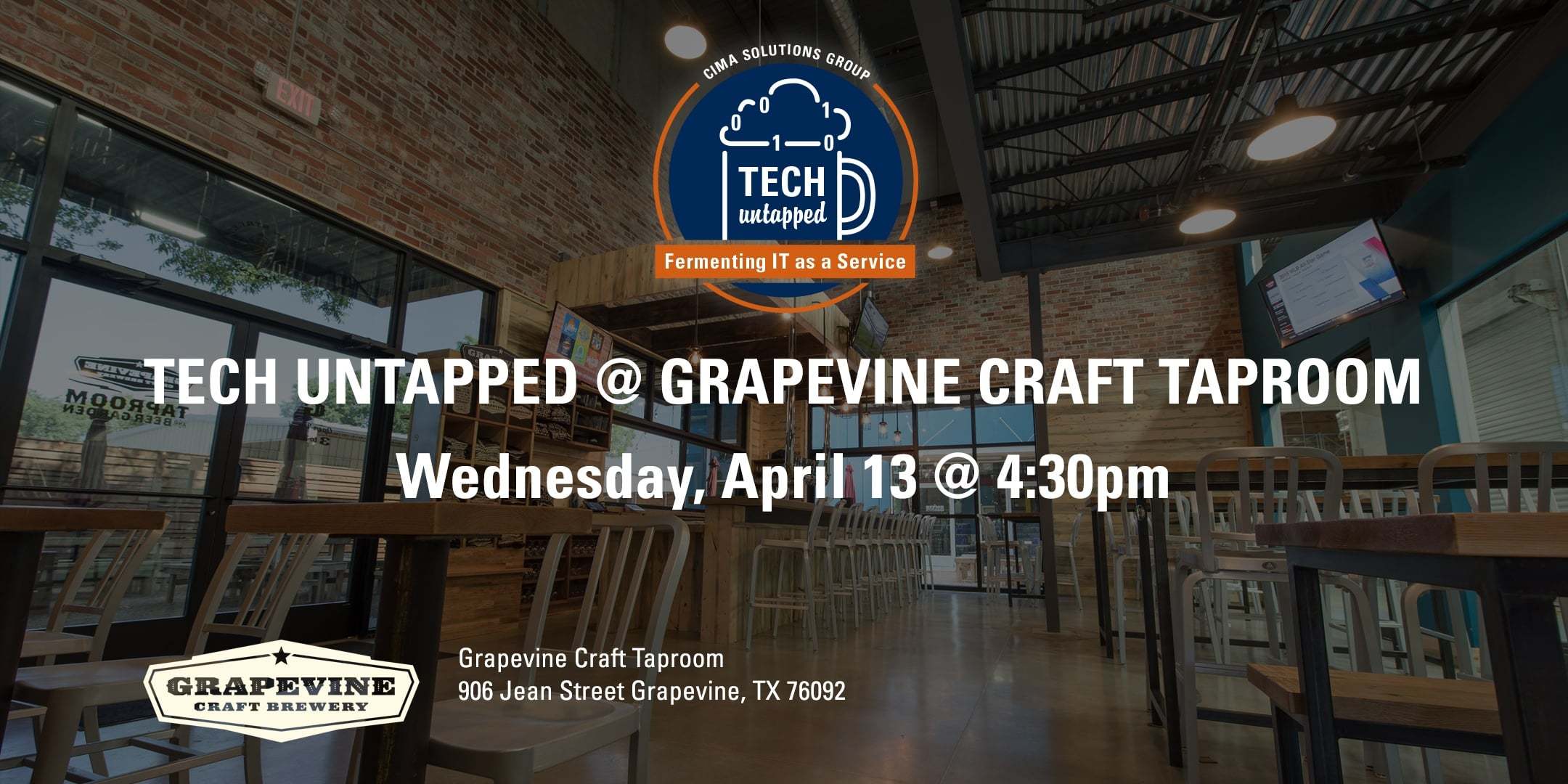 Here at Cima Solutions Group, we're excited to announce a new tradition we're starting this spring: the Tech Untapped event series. The first event, coming up on Wednesday, April 13 at 4:30 p.m., will be held at the Grapevine Craft Taproom in downtown Grapevine. This event is your opportunity to unwind from the day and hang out with your peers from the local IT community in a fun, casual atmosphere. It's totally free to attend, and there will great food, beer and cocktails available for you to try. We've got our own super comfortable Tech Untapped T-Shirts we'll be giving away to everyone!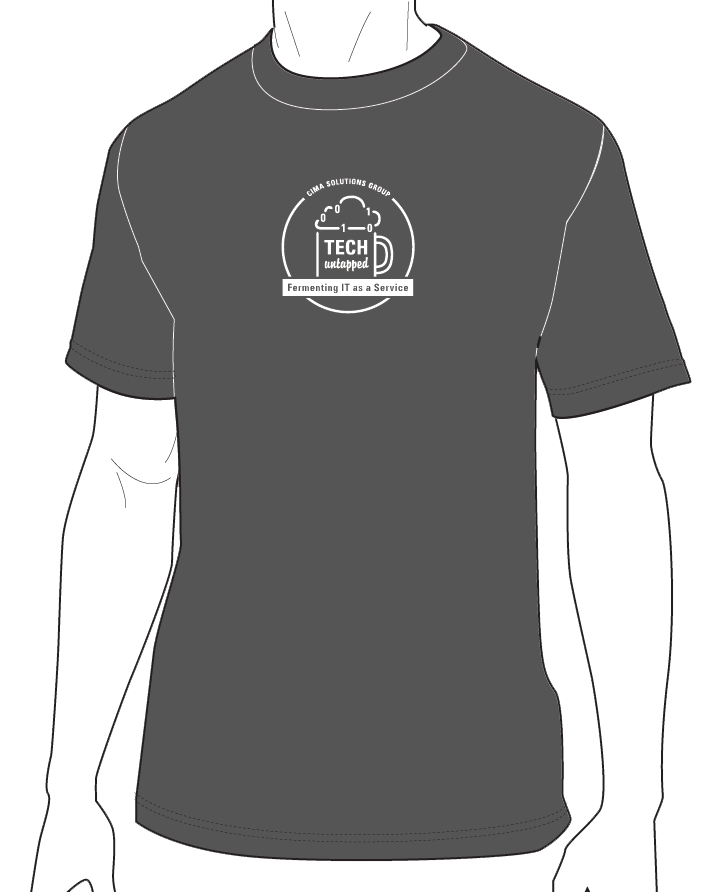 Oh, and the best part of all? At Tech Untapped events, there will never be any boring presentation or sales pitch you have to sit through--ever. Of course, we love to talk about what we do at Cima, but don't expect to hear it at this event unless you ask. Tech Untapped is completely social in nature, and attendees are free to discuss whatever topics they like. While the events may serve as a great networking opportunity for some, there's absolutely no obligation to discuss work at all.
Register today for Cima Tech Untapped at Grapevine Craft Taproom, and plan on bringing a guest while you're at it. If you can't make it to our first event, keep an eye out for invitations to future events coming soon. We'll try to spread this event around to different breweries and distilleries throughout the area, so you'll always have the opportunity to try something new when you attend. In many cases, we'll also be able to take event attendees on a private tour of the facility, so you can see what goes into making your favorite beverages.
Register Now! We have high hopes for what this event series will become, and we want you to be a part of it! Join us at the very first Tech Untapped on April 13th!
See you there.
Cheers,
John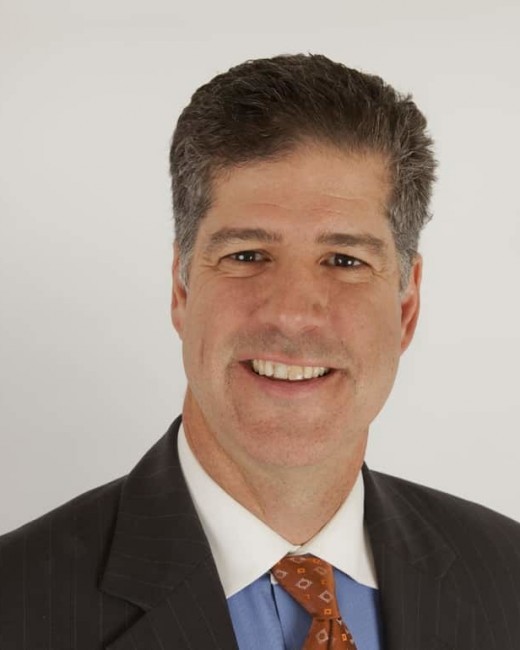 John Alday is the CEO of Cima Solutions Group. His professional experience includes twelve years at IBM Corporation performing various sales and sales management duties including Business Unit Executive in IBM's MidMarket sales organization. He served as a Regional Vice President of Sales for Onyx Software, an enterprise CRM software company and General Manager for an IBM Business Partner firm. He started Cima Solutions Group in 2005 with the focus on delivering reliable and efficient IT solutions that create financial value for the clients they serve. In 2012, John co-founded Cowork Suites, a company that brings multi-tenancy and resource sharing concepts to the workplace environment through coworking.