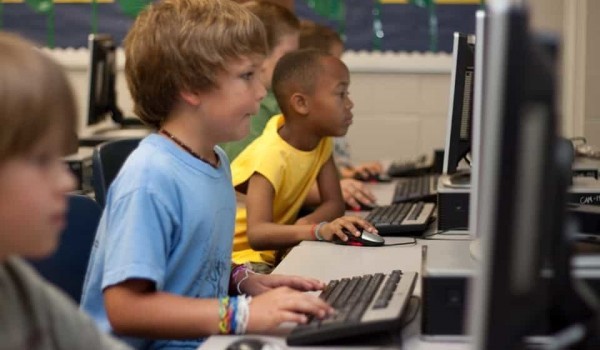 School districts need advanced network capabilities in order to provide reliable wireless service to students, teachers, and administrators. If they cut corners on this crucial resource, users may experience inadequate coverage which, in turn, negatively impacts learning. And the focus on meeting the technology needs of school districts is growing, as demonstrated by recent initiatives such as the Future Ready Leadership Summits, school technology leadership programs at the University of Kentucky and Johns Hopkins University, and UCEA's Center for the Advanced Study of Technology Leadership in Education (CASTLE), to name just a few. Let's take a closer look at the best way to improve the network capabilities at a school district including gateway firewall and content filtering, wired network infrastructure, and full district-wide wireless capabilities.
Today, district personnel dealing with uptime concerns as well as privacy issues want a better, hardy solution, not just the same wireless technology they've had in the past. School districts currently employing non-robust networks can encounter several issues:
Spotty wireless coverage and over-taxed access points result in unreliable service for students, teachers, and administrators

Tech-savvy students can

circumvent security technology

such as firewalls and filters

A variety of network equipment and manufacturers results in longer times for troubleshooting and/or support challenges

Wireless solution equipment upgrades can be expensive

High prices and a high level of training required to

manage the product
Cima is the ideal partner for school districts, offering countless benefits to improve your district's network capabilities:
Increased reliability and uptime for the school network

District-wide security and compliance to improve privacy for IT, teachers, and students

Cloud and hybrid network management provides IT staff with increased network visibility

High levels of US-based support resulting in more efficient troubleshooting,

management

, and resolution of network challenges

Competitive pricing allows small districts to have enterprise quality product at an affordable price

Controller-less wireless solutions allow for unlimited growth capabilities without purchasing additional equipment

Advanced wireless solutions such as splash pages, links to social media, and more

Quality wireless coverage for multiple student and teacher devices help address network challenges with student and teacher BYOD (Bring Your Own Device) and 1:1 computing initiatives
In fact, Cima recently deployed wireless and wired solutions to the Aubrey Independent School district as part of a larger project to cover the entire district with wireless. When the networking portion of the project is finalized, it will result in a standardization of equipment and ease of management using cloud and hybrid technologies. This will allow the district to address their 1:1 wireless initiative and provide mobile devices to teachers and students.
Cima resources are certified in all solution areas and bring relevant, practical experience to our clients. Our organization has helped companies of all sizes simplify their infrastructure, improve their IT operations, and improve their system availability. In addition to school districts, our clients include small and medium-sized businesses, as well as multi-national corporations. Our business model emphasizing service and support during all phases of the sales cycle has demonstrated proven results, and is a key reason Cima has received numerous awards and national recognition. Learn more about what Cima can do for your school district. Visit about today!