IBM and Nutanix
With the recent joint announcements from IBM at their TechU conference, and Nutanix at their Next conference, IBM and Nutanix are positioned to deliver a very powerful Hyperconverged solution that could dramatically lower your infrastructure costs.
So, what did they announce?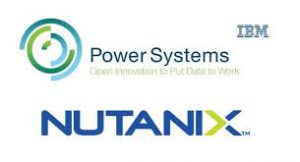 Yes, Nutanix software defined infrastructure runs on IBM power. This is not new news. However, when they detailed the announcements that AIX would run on Nutanix, this has game changing potential. IBM has now delivered the Nutanix Ready Power Servers, sold the way the x86 world likes to consume. In particular, IBM AIX is no longer built into the hardware, rather, it is sold from the IBM PPA (Passport Advantage) software licensing model. This provides a couple of benefits. The first is flexibility. With PPA, you can easily move SW from server to server dynamically. Additionally, it is usually more affordable that System Software. Secondly, this opens up the door for flexibility in pricing option ranging from monthly, to the potential to include in your Enterprise License Agreement if you have one with IBM.
So where does it fit, and how do you know?
We have begun to run some initial RightCloud TCO analysis with our tools I described in a previous blog, and the story for Nutanix on Power is compelling! You are now seeing the best of three worlds approach coming together. A) The benefits of higher performing processors lowering the needed cpus and cores. B) The added benefits of a simplified hyperconverged infrastructure and C) The TCA price points typically attributed in favor of x86.
The move to the Software Defined Ecosystem is happening, and now IBM has a true leader to lean on in the hyperconverged space.