As noted in a previous blog, IBM and Nutanix are positioned to deliver a very powerful Hyperconverged solution that could dramatically lower infrastructure costs. There is evident movement towards a Software Defined Ecosystem, and now IBM aligns with Nutanix in the Hyperconverged space.
Special Edition TechUntapped
On Thursday, June 21st, IBM and Nutanix met for a Special Edition TechUntapped at TKO Libations. We hosted these two strategic partners, drank housemade craft beers, and discussed why Nutanix is important to IBM and their clients as well as why IBM is significant to Nutanix and their clients.
The presentation was given by our CEO, John Alday, who touched on the certain values within the dynamics of both IBM and Nutanix, TCO process which is sometimes recognized as a lifecycle cost analysis, and targeted aims in the foreseen future. After the presentation, (which was equipped with viable projected numbers and impressive visual aid, I must add) we all had the chance to meet, chat and exchange the recognized benefits that this relationship, between IBM and Nutanix, promises. There is evident movement towards a Software Defined Ecosystem and now Nutanix software defined infrastructure runs on IBM power - a Hyperconverged marriage, if you will.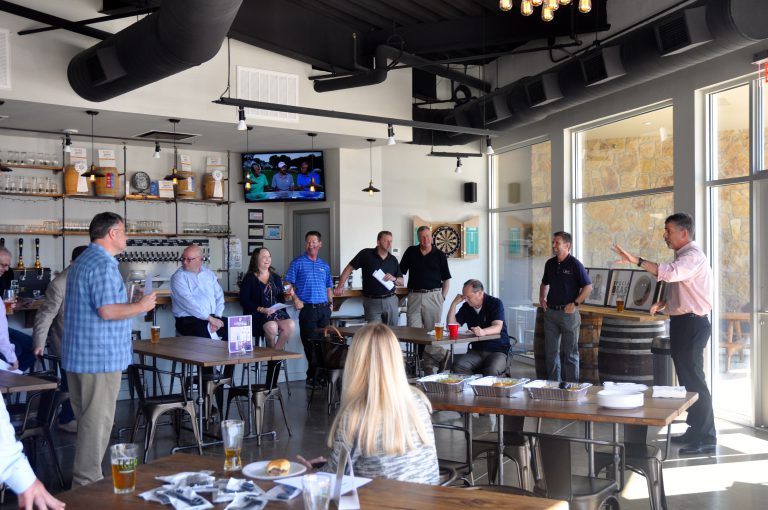 More About #TechUntapped
Our TechUntapped events are important to us for many reasons as they allow us to provide opportunity and comfortable space to clients and partners, and those who we hope become them. Thanks again, IBM and Nutanix, for showing up and hanging out. We are looking forward to the next TechUntapped.