I recently attended the Nutanix Sales Kickoff Conference in Las Vegas, and it just keeps getting better to be a Nutanix Partner!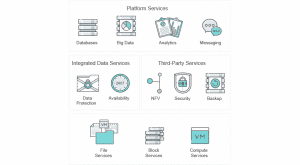 Nutanix Sales Kickoff:
This year has seen Nutanix grow its software defined solutions portfolio to a cool dozen products, add another BIG platform to its ecosystem with IBM Power, increase the adoption of its Acropolis Hypervisor to 33% of its installs and, for the first time, include its partners in the annual Sales Kickoff event this past week in Vegas. Nutanix Sales Kickoff - Solutions and Cima
The Sales Kickoff provided an opportunity to learn all about the channel program updates, the direction in which Nutanix is headed, and the latest training on sales and technical sales topics. All of which is invaluable to furthering our evolution as a proud Nutanix Partner, as well as indicative of a vendor committed to our mutual success.
Cima + Nutanix:
Here is a video I thought was worth watching. We are a proud Partner of Nutanix and we share similar initiatives/solutions. For example, Nutanix mentions this on their site: "Revenue growth and long-term viability rests on managing the customer journey and driving value realization at every stage of the sales cycle from the time we start working with a new customer to their initial implementation, expansion to new areas of their business and through every renewal." And we are shouting it from the rooftops!
While 2017/18 has seen a tremendous growth in Cima's success with Nutanix solutions for our clients, we are just scratching the surface! Over this next year, we are committed to empowering all of our clients with the understanding of how Nutanix can help them reach their business goals faster than ever. We look forward to the challenge and opportunity to work with you! Learn more and schedule a call with info@cimasg.com or contact us here.