This month marks the anniversary of our first merger and acquisition.  What a great experience it has been. I thought I'd list out the top 5 lessons learned that have made this a successful partnership: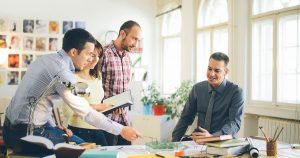 Ego - Or rather, the putting aside of one's ego.


Every person that has been involved in the acquisition has, at one point or another, put aside their ego and worked to the betterment of the team. I can't stress it enough, every person's ego is going to take a hit in an acquisition. If you're not comfortable in who you are and confident in your capabilities, then

M&A

isn't right for you.  As the buyer, you have to learn from your mistakes quickly and make the right decisions for the betterment of the team. As the seller, you have to be tough enough to allow some other party to come in and undo some of the things that you put in place, the things that you were proud of.

The Journey is where the learning happens.


Nothing happens as fast as you want it to happen.  But that's alright, good things take time. And you learn that in the journey. If you try rushing things, even if acceleration means a more immediate return, you lose the knowledge opportunity you would have gained by participating in the slow process of the journey.

Serendipity is an important business asset.


In the case of the AbovePoint and Cima merger,

Alex Morrow

and I had known and assisted each other since AbovePoint's start.  That created a significant amount of relationship equity. That type of relationship is atypical, however, if you subscribe to the thought of

serendipity in the business world

, the relationships you have with business partners today may impact your ability to grow through acquisitions later.

Be decisive.


When bringing two companies together, indecisiveness creates division.  Like any decision, you bring in others for input, but ultimately, you need to make the hard decisions.  Back to item 1, this is where not letting one's ego get in the way is important. Some decisions will be great, some good, and others might miss the mark. Your role, as the CEO, is to make the decision and be accountable to the results of that decision.

Use the power of the peer group.


The Managed Services industry has thousands of companies. The very nature of the industry is to assist other companies, with the application of technology, to drive business results.  What that fosters is an environment where

IT Managed Services companies help their peers

in becoming a better IT Managed Services company. That peer group proved to be extremely beneficial in the merging of AbovePoint and Cima, giving us a sounding board on processes and procedures to move our combined company to the next level.