Background 
Classrooms have been transforming alongside every change of society as long as the educational system itself has existed. From the marble halls containing the scrolls of ancient Greece and Rome to modern classrooms with online textbooks; it has been a reflection of the culture and concerns of society at large. In the recent lifetime of many people, those changes have occurred at lightning speed--chalkboards became white boards, then smart boards (Purdue). Technology has come to play an increasingly important, essential role in the learning process. It is becoming more important to collaborate with public and private cybersecurity advocates in protecting information shared in the classroom. SB820 outlines several steps to take in order to help prevent and aid in the event of a breach in the system.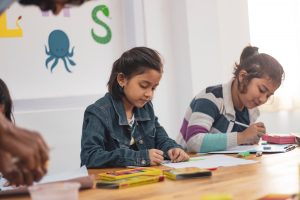 When one mentions the word 'technology' things like radios typically don't come to mind, but this was the first real mass change to the educational system since the typewriter and the printing press. The expansion of radio to most homes meant that classrooms were no longer restricted to the four walls. The first broadcast class was a new way for more than traditional students to participate in the education system and go beyond what could have only been 8th grade educational max for most rural people. The world has changed from teaching your own children literacy to signing them up for private school by filling out forms electronically. In today's society, to register a new student, the guardian must sign documents that include their name, social security number, address, photo ID,  your child's name, address, immunization records that includes their doctor's address and phone number, students' education records and more. 
Since these changes have occurred, technology has evolved even more. Handwritten forms, overhead projectors,  fax machines, and photocopiers were all the rage and now, touch screen tablets, whiteboards, and online documents are trending all over America. The more that's online the more accessible (for everyone). Within the last few generations, technology has allowed teachers to adapt and engage their students in new and exciting ways that allows them to create and explore more than ever. (This is exciting and nerve-wracking). They can create data and metrics within seconds. Through technology, they are able to play music through their google device or smart screens showing videos and engaging students with different learning styles. By using technology, students now have 24/7 access to tutors, video tutorials, crowdsourcing on all subjects, and apps that teach them what they need to know in order to be successful in all subjects. They have access to any information they can think of right at their fingertips. 
Power of Technology Today
Some say that with technology there is power. "With power, comes great responsibility." With the rapid implementation of these systems and the transition from physical to digital record keeping, the backdoor is left open to cyberattacks and ransomware! 
In July of 2019,  Gov. John Bel Edwards of Louisiana released a state-wide emergency declaration to draw attention to the necessity of a new system to safeguard school systems from attacks. According to a study completed in 2018, cyberattacks were occurring every three days on school databases, wherein most attacks ultimately ended with breaches of data. Those breaches commonly included sensitive personal information.
However, there is hope that many Texas classrooms can mitigate against these threats with the passing of SB 820. Senate Bill 820 works to establish a framework to allow a school's leadership to determine how often a breach of information occurs, shore up weak points, and promote collaboration with public and private cybersecurity advocates in protecting information shared in the classroom.  As such, with SB 820 enacted this year, many schools will receive the wake-up call they need in order to close the gaps in their security system and find new innovative ways of keeping out possible breaches of personal information.
What Does SB820 Mean for Us?
This new act outlines several steps to take in order to help prevent and aid in the event of a breach in the system. These are the following requirements: 
Adopt a framework to address cybersecurity issues

Diagnose what level of risk they have

Implement a plan to mitigate attacks

Require a Cybersecurity Coordinator to track and report breaches
With these new policies in place, the administrators of the education system will finally have a way to examine the issue and frequency of cyberattacks in a way they never could before. Little to no framework established meant that those in charge had no idea how often these breaches were taking place, therefore no way to fight them off. Shoring up weak points within all kinds of public and private institutions could be a major step forward for advocates of increased cybersecurity.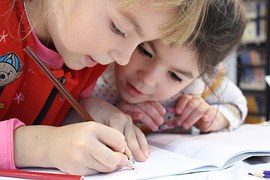 What's the big deal about a digital security breach? The records that schools keep go far deeper than just an attendance record, grades, and parent contact information. As a six-year-old, kids are generally more concerned about making it through classwork to get to recess than potential identity theft; but if their records are taken in a cyberattack, this becomes a pertinent issue. Social security numbers, addresses, birth records, as well as medical and disability paperwork are just a few of the sensitive items potentially contained in this electronic footprint. A lot of the time, there isn't a specific job title to ensure against a major data breach within the school walls. This could become a major issue down the road for students, faculty, and staff who are subject to these breaches of cybersecurity. 
What Can Cima Do?
Your personal data and information are important to us. Having someone on your team to be proactive and to act as an aid in the defense of these records is essential, and we want to be that for you! As experts in keeping cyberattacks at bay in the world of technology managed services, the business sector, and general IT, Cima is well equipped to handle this transition. Our team can help with the creation of infrastructure for the district against cyber-attacks through a few different services provided. 
Not only do we provide security and training through our partners at KnowBe4 for your team, but we also assist with disaster recovery should the need arise. We also provide managed services which essentially increases efficiency and cuts costs long term by outsourcing your IT needs. Don't worry about managing the network connections between your laptops, computers and your wireless devices because we've got that too. 
To ensure that all your information is safe and sound, we run a security and disaster recovery audit. These audits assist in preventing breaches before they happen by finding holes in the system that have been there from the start. 
Knowledge is power, and we've got you covered!