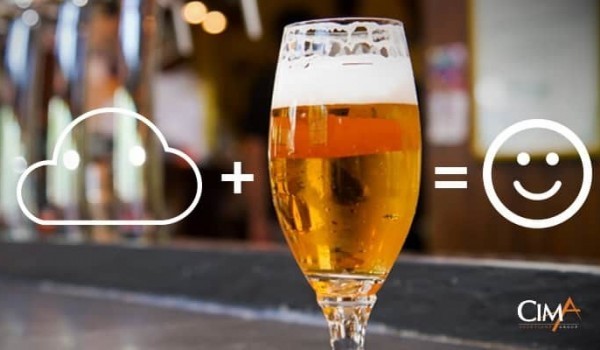 This is the final post in our series on how hybrid cloud can help craft brewers create better beer. Make sure to check back and read the first two posts, if you have not done so already. In fact, grab a cold beer first!
In this post, we'll take a final look at how hybrid cloud can benefit craft brewers, and then wrap up with a look at some of the hybrid cloud solutions offered by our partner IBM.
Flexibility
Another unique aspect of the brewing business is its cyclical nature. While different styles of beer are more popular than others throughout the year, the one overriding principle is that people drink more beer when it's nice outside than they do during colder months. It tends to be quite nice most of the year here in Texas too 😉
When it comes to building an IT infrastructure, this fact creates important challenges for craft brewers. Since demand for resources will be significantly higher in some seasons than in others, it may seem as though a craft brewer's only option is to invest in high-season levels year-round, even if that means paying too much in low seasons.
In fact, a hybrid cloud environment can give a craft brewer the flexibility they need to add new resources when required, and to take them away when they're no longer needed. In addition to saving a brewer money over the course of a year, this flexibility also has other important benefits.
For one, it helps a brewer consolidate the physical footprint of their on-premises data center. Less space dedicated to the data center means more space to brew in, which means more beer for us! In addition, this flexibility helps brewers conserve energy and reduce their carbon footprint. Running a green operation is a high priority for many craft brewers and a hybrid cloud provides the flexibility to make it possible.
Introducing IBM hybrid cloud solutions
As an IBM Premier Business Partner, Cima Solutions Group is able to bring craft brewers—and organizations of all sizes and varieties, for that matter—access to some of the leading hybrid cloud solutions on the market today.
Linux on Power Systems
With Linux on IBM Power Systems on-premises data center solutions, brewers can take advantage of a system that's recognized throughout the industry for its high performance, scalability and reliability. Power Systems solutions are also designed to help businesses make the most of powerful database solutions such as SAP HANA.
By running an in-memory database on Power Systems, brewers can ensure that all of their business applications have rapid and consistent access to important business data. With Linux on Power Systems, it's easy for brewers and other organizations to build a high-quality on-premises element for their hybrid cloud environment.
IBM
SoftLayer
In addition, public cloud capabilities from IBM SoftLayer provide a great way for craft brewers to take advantage of the simplicity, scalability and flexibility offered by hybrid cloud. Of course, SoftLayer is able to provide the kind of high performance businesses expect from an IBM cloud solution. In addition, SoftLayer's system of global data centers ensures that craft brewers can always count on being able to get the resources they need, whether they're just operating locally or planning to expand to another continent.
With a hybrid cloud solution based on IBM Power Systems and IBM SoftLayer, a craft brewer can enable optimized business applications such as ERP. Like all things hybrid cloud, these applications can be scalable when they need to be, and highly secure when they need to be. For brewers, hybrid cloud is all about not having to choose.
Are you thirsty yet?? We hope you've enjoyed this look at the role hybrid cloud can play in craft brewing. Make sure to check out our TechUntapped event series, and join us for an upcoming event if you're going to be in the area.
Find a TechUntapped event near me!
Cheers,
John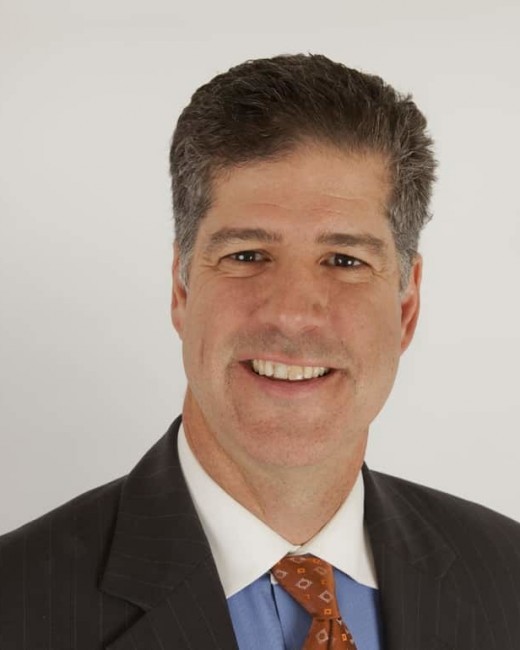 John Alday is the CEO of Cima Solutions Group. His professional experience includes twelve years at IBM Corporation performing various sales and sales management duties including Business Unit Executive in IBM's MidMarket sales organization. He served as a Regional Vice President of Sales for Onyx Software, an enterprise CRM software company and General Manager for an IBM Business Partner firm. He started Cima Solutions Group in 2005 with the focus on delivering reliable and efficient IT solutions that create financial value for the clients they serve. In 2012, John co-founded Cowork Suites, a company that brings multi-tenancy and resource sharing concepts to the workplace environment through coworking.