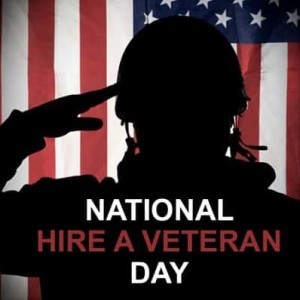 With July 25th being National Hire a Veteran Day, I was delighted to spend it with our newest and second Veteran hire in the last three months, John Schenck. With John Schenck (USMC) and Kevin Snodgrass (US Navy) currently providing sales coverage for Central Texas and NE Texas respectively, I can tell you I have never been more proud of the Cima team than I am right now. So, this article goes out to all of my peers in the industry who are looking for GREAT sales people as a challenge to contact me for insight on this organization.
About six months ago, I was introduced to an organization called TechQualled. This organization has a very focused mission to provide an 7 week training course for Veterans who are interested in technology sales roles. I have been around sales training programs for tech sales in some form or fashion for 24 years now and can honestly say, this is the BEST program for our industry I have ever been a part of. I have had the honor of participating in the role plays for the last three graduating classes. I am incredibly humbled by the thought that these individuals with so much life experience and training have something to learn from us.
Both Kevin and John are off to a great start with us. I firmly believe that their military and life experiences, combined with this training program, are a can't miss proposition for companies looking for self disciplined Challenger style sales resources. If you are interested, please reach out to me to discuss the program and candidates.
Todd