Lewisville, Texas—July 31, 2017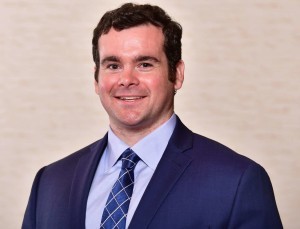 Today Cima Solutions Group is proud to announce the appointment of John Schenck as Account Executive in Central Texas.
Prior to joining Cima, John graduated from the University of Texas at Austin where he majored in Finance and minored in Accounting. Following college he served 9 years on active duty in the United States Marine Corps deploying to over a dozen countries in Central and South America and the Far and Middle East.
Here at Cima, we're always striving to deliver reliable, top-notch IT solutions along with unmatched service to our clients." says Todd Brown, VP of Sales and Business Development at Cima Solutions Group. "John's professional experience coupled with both his service in the Marine Corps and his business leadership training with Tech Qualled, adds a significant element to our team."
John made the switch to high tech sales after learning from friends about the Tech Qualled program which trains military veterans for careers in high tech sales. Tech Qualled, through its 7-week training program called the Launchpad Academy, also helps candidates secure job offers upon graduating from the program at top IT companies like Cima.
The Tech Qualled program of instruction is top-notch. Their model emphasizes hands-on training which provides the candidates an experience-based foundation that is invaluable as they are transitioning into a new career field." said Schenck.
John and his wife Kaema have been married for 2 years and currently live in Austin, Texas. John is an Austin native and graduated from Austin High School.
---
About Cima Solutions Group, LLC.
Cima Solutions Group is an IT managed services provider delivering reliable and efficient IT solutions that create financial value for our clients. Our approach is designed to turn complex and dynamic IT environments into easily managed infrastructure that delivers financial value and enables long-term business growth. We are a nationally recognized minority-owned enterprise with deep consultative skills focused on delivering Managed Services, Hybrid Cloud Technology and Solutions, and Business Continuity Solutions.
For more information, visit www.cimasg.com or follow us on Twitter at @Cimasg.