Last week,  I attended the local Nutanix .NEXT conference, hosted in the Gaylord Resort,  in Grapevine, TX.  This conference was well attended with customers, prospects, partners, and local and national Nutanix employees from sales and technical. To kick off the afternoon,  they provided a lunch and vendor expo.  Then they presented a keynote session that included both business and technical content,  which included product demos of several of the new editions to the Nutanix family.  Discussion and demonstration of the growing support for DevOps environments, workflows and automations,  as well as cloud analysis and management, were particularly interesting to this avowed geek.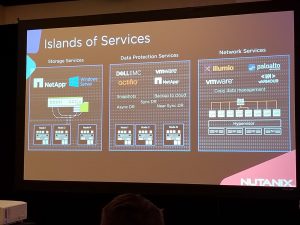 Later,  a round of breakout sessions included a deeper review of additional Nutanix products, a TCO/ROI analysis session hosted by
Jerrod Latham
, a session on platform services for enterprise cloud hosted by 
Mike Wronski
, and a technical lab for developing apps with the platform's API.
The day ended with the industry standard mixer for customers, vendors, and the Nutanix team.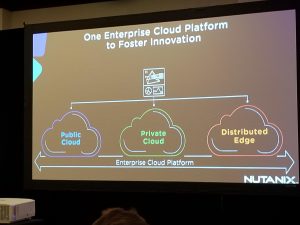 Here is what they promised I'd leave with:
Cost analysis tools to determine whether hyperconvergence is right for you
A step-by-step guide on how to modernize your datacenter
A better understanding of how to combat emerging datacenter security threats
Blueprints for automating the delivery of applications across any cloud; and,
Deep insights on how best to manage out-of-control public cloud expenses
And it's safe to say that I did.  I appreciate conferences, like Nutanix .NEXT, that provide me with further knowledge of what's next in the movement of emerging Cloud technologies.
The next .NEXT conference is in Europe.  For details watch the video below.