What Can Cima Do For You?
There are many reasons why Cima Solutions Group should be your IT Managed Services Provider. Let us give you a reason for every letter in the alphabet.
The A-Z of Our Technology: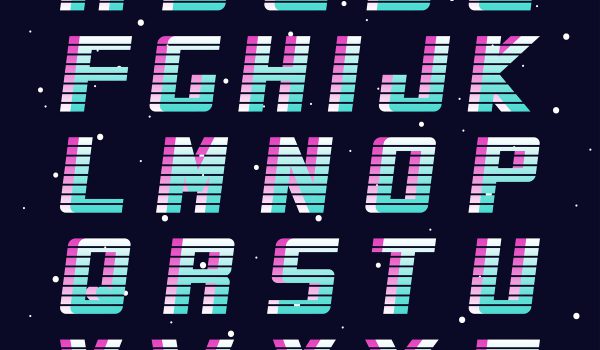 Approach: Learn about our intentional approach to various infrastructure options, and complete the form on the bottom of this page to get started on your own assessment.
Blog: Our blog is where you can find the latest buzz on managed IT services, security trends, cloud solutions and information on relevant technology happenings.
Cloud: We offer leading Cloud products and services to maximize your investment in your infrastructure, enabling your company to achieve the highest IT efficiencies.
Disaster Recovery: Our Backup and Disaster Recovery solutions help your business prepare for the unexpected and minimize risks. A solid disaster recovery plan is a key strategy for business continuation which encompasses not only the IT environment (hardware and systems) but also the people and resources.
Efficiency: Our approach considers your current environment and provides a blueprint to optimization. It's all about how we can make your company work better, an efficient effort to gain optimal success.
Framework: Our framework considers optimization through both "Private Cloud" deployment" (server, storage, and desktop virtualization) and "Public Cloud" technologies. We also provide availability through optimization by leveraging your optimized environment to provide the most resilient and cost effective DR environment.
Gatherings: Our TechUntapped events are important to us for many reasons as they allow us to provide opportunity and comfortable space to clients and partners, and those who we hope become them. Also, these events typically include craft beer, good conversation, and pub grub. An invite worth attending, check out our last special gathering.

Hyperconverged: We offer leading Hyperconverged solutions from our strategic partners. The benefit of a converged infrastructure is that it combines compute, storage, networking and management into a single integrated platform which in turn delivers immediate IT optimization.
Infrastructure: Here is why Cima should be your first and last stop on the road to an Infrastructure Solution.
Justifiable: We put our money where our mouth is. It's why we've been in business during a historic shift in technology and a perilous economic environment. Here is an example from one of our clients.

Knowledgeable: Our team is jam-packed with knowledge. They have many years of experience and are willing and ready to meet with you. I pick their brain often, you should too.

Lower Prices, Better Management: We work to lower your operating expenses associated with hardware maintenance. Many times a refresh of technology is more cost effective. Our specialists are trained to recognize these situations and provide recommendations on refresh as well.
Managed IT Services: Our speciality. Do you need to be managed? Let us. We will assess, monitor, and manage your network, servers, and desktops.
Networking: We offer leading networking solutions from our strategic partners. For instance, AWS networking products enable you to isolate your cloud infrastructure, scale your request handling capacity, and connect your physical network to your private virtual network.

Optimization: When we optimize our client's environment, they are then able to focus their investments on revenue generating activities.
Partners (In Crime): Don't worry, there is no real crime being committed, unless you can go to jail for delivering the most reliable and efficient IT solutions. Partners in crime just sounded more exciting. But we really do look forward to serving our clients and seeing the results of efforts in the mutual success of our organizations.
Questions(?): If you have questions, let's talk. We'd be happy to share with you exactly what we have to offer.
RightGOV: We draw on the deep technical skills and agency experience of our team to help state and local governments use technology to serve their communities more efficiently and effectively. We have the right tools, the right partners, and the right people to deliver on target results that drive financial value to state and local governments.
Simplification: Simplification to promote availability – that's the foundation of any Cima Optimized Solution.
Tech Tips: Weekly vlogs and tips from our Technical Support team can be found here.
Updates: We regularly work with our clients to review their assets, evaluate options for ideal support (9×5, 24×7 etc), and help them all the the way to end of life and disposal.

Virtualization: We offer leading servers and server systems. For instance, Synergy, which is compute, storage, networking and software as one, optimized for virtualization and a variety of workloads.
Website: cimasg.com; Our website is an easy tool for discovering a little more about us and what we do, staying updated on our news and blog posts, and contacting us with any questions or interests.
Xerox: We have a Xerox machine and it was staring at me while I was trying (and failing) to figure out what we offer in the X department.

You and Us: What a beautiful juxtaposition. We provide our services with a lens that is focused on a long term relationship.
Zero: There are zero reasons why you shouldn't let us be your IT solution. Remove the burden of IT by entrusting some or all of it to us.
And that's our alphabet answer. If you mostly skimmed, I don't blame you, I'm guilty of epeolatry. Here is a video of our CEO, John Alday, for additional reasons (that you can view instead of read) why Cima should be your IT solution.