Yesterday we were honored to present at the Dallas ALA Business Partner Expo. We chose a topic that is near and dear to our hearts. The topic of Cybersecurity, as I've said before, is important and often overlooked.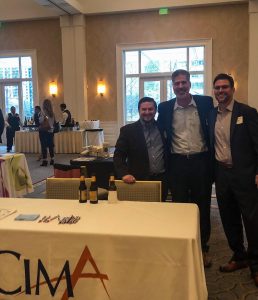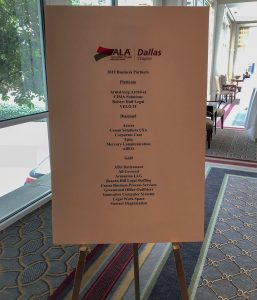 Some of the key points that our CEO, John Alday, and CISO, Alex Morrow, made are listed below.
Ten Tips from our Cybersecurity Presentation:
Ransomeware Statistics:
2016 - 2% experienced Ransomware.
2017 - 52% of which 53% experienced twice.
A new organization will fall victim to ransomware every 14 seconds in 2019, and every 11 seconds by 2021.
Ransomware attacks have increased over 97 percent in the past two years.
Specific kinds of Spoofing, Whaling, and Phishing:
Sharing Files on the Cloud, Package Delivery, Tax Fraud, Account Verification, Fake Invoices, Compromised Mailchimp Accounts, Sextortion Scam, DocuSign, Shortcut Attacks.
Predictions, for example:
McAfee predicts some common ransomware targets will decrease. However, the company suggests cybercriminals will target less common and more vulnerable victims, such as individuals with high net values and connected devices (IoT).
Answering questions such as:
How do you send sensitive information?
Is your email protected against hacking and phishing?


How do you know you are going to a malicious website? 

Security in the Cloud.
Review of Endpoint Protection such as Patching, AV, and Monitoring.
Training and Education:
4% of people will click on any given phishing campaign, 

90% of successful network breaches were caused by user error.

Passwords and Policies:
What makes a good password and how can you implement best practices?
Disaster Recovery:
What happens when you are attacked?
Security Assessment - on the house!
Please schedule some time with our CEO, John Alday: https://calendly.com/jalday/security-assessment-pre-call
Additionally, if you'd like a copy of the Security handout we gave all of our attendees, please contact me (mhardy@cimasg.com) and I'll send it your way.