There's much more to Google Sheets than meets the eye. Learn more about these advanced options and get more productivity out of your day.
Give Me More, Google Sheets: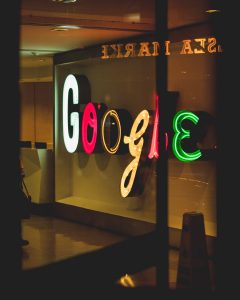 1. The next time you need to create a new spreadsheet, save yourself the trouble of opening up the main Google Sheets site and clicking through the commands there. Instead, just type "sheet.new" directly into your browser's address bar. As long as you're already signed into your Google account, that'll start a new spreadsheet for you, no matter where you are on the web.
Shortcuts, Fast Results:
2. Google Sheets' fast-formatting shortcuts are worth remembering. With the right combination of keys, you can format any cell or selection of cells however you want, without having to dig around in menus.
Ctrl-Shift-1: Format as decimal
Ctrl-Shift-2: Format as time
Ctrl-Shift-3: Format as date
Ctrl-Shift-4: Format as currency
Ctrl-Shift-5: Format as percentage
Ctrl-Shift-6: Format as exponent
3. Google Sheets has an easily overlooked cousin called Google Forms that lets you collect data in a survey-style form on the web and then compile the results in a spreadsheet. You can create a form by looking for the "Forms" option within Sheets' Insert menu, and then using the site that comes up to create any set of questions and parameters you want. When your form is ready, click the "Send" button in the upper-right corner of the page to email it to anyone, embed it in a web page, or get a manual link for sharing it however you like. As responses come in, they'll automatically appear in your spreadsheet as their own individual rows.
Clear it Out:
4. If you spot some extra spaces before or after data in your spreadsheet (whether you're looking at numbers or text), don't forget the Google Sheets function TRIM. You can type it in for whatever cell you want and it'll take away any leading or trailing spaces.  Which gives you a cleaner version of the cell's value.
Calculations:
5. Perform fast calculations in any number-oriented spreadsheet by highlighting a bunch of cells and then looking in the lower-right corner of the screen. By default, Sheets will show you the sum of the numbers you've selected. You can then click the box with that info and tell it to show the average, the minimum or maximum, or the total count of numbers involved. And once you make that change, your selection will stick and remain the new default for any future calculations you perform.
6. Tap into Google's artificial intelligence and let Sheets perform different types of data analysis and create complex charts for you. Hover your mouse over the starburst-shaped icon in the lower right corner of the screen, and you'll see the word "Explore" appear. Click that button, and Sheets will pop up a panel of info related to your data. You can highlight specific rows in your spreadsheet to change its focus, and you can hover over any item it presents to find options for adjusting it or inserting it directly into your sheet.
Hide and Seek: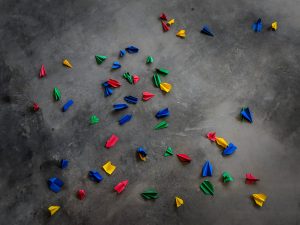 7. Sheets allows you to hide any row. Click its number in the gray column at the far left of the screen and select "Hide row" from the menu that appears. When you want to show the row again, click the black arrows that appeared in its place within that same left-of-screen column.
A Little Somethin' Extra:
8. Want a quick and easy way to make your spreadsheet pop? Look for the "Alternating colors" option in Sheets' Format menu. It'll give you a simple set of options that'll apply a sharp-looking color pattern to your rows. No thought or effort required. This one may be trivial, but a little color is never a bad idea and typically jazzes up a boring ol' spreadsheet.
9. While you're sprucing up your spreadsheet's appearance, think about letting Sheets rotate the text in your header row. Highlight the row, then click on the icon that shows an angled "A" with an up-pointing arrow beneath it (directly to the left of the link-inserting tool). You can then pick from several effects that'll set your header text apart and give your spreadsheet a polished look.
Check Marks the Spot:
10. Give yourself, or your team, a functional checklist right within a spreadsheet. Select a series of blank cells, open the Insert menu, and select "Checkbox." You can then put your to-do items in the next column over and get the satisfaction of checking items off as you complete them.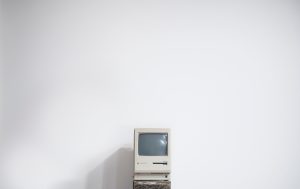 These were just a few (top ten) of my preferred tips.  For more, read this informational article. Additionally, technical support is our thing, so feel free to give us a holler anytime: 214-382-9790. Or check out our page here for more tips and tricks.